What is Verified Volunteers?
Our partners at Verified Volunteers are revoluntionizing volunteer background checks in our industry. They offer checks of the highest quality and accuracy, but cut out the paperwork and middleman. Instead, volunteers complete their own checks and then share them with nonprofits. That means volunteers don't have to complete a new background check everytime they want to volunteer. It simplifies the way we manage background checks.
Free Checking For Our Members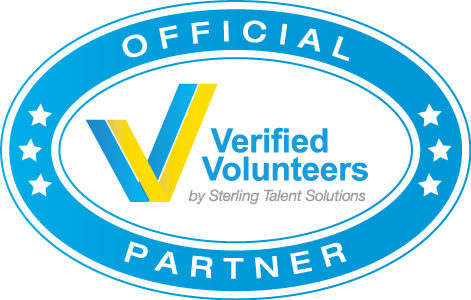 Being a Member of Metro Volunteers just became more valuable. Posting a Volunteer Opportunity now has the capability of screening for volunteers that have undergone a background check. This added feature is free to your agency. Not a Member? Click here to join!

We want background checks to be accessible to more and more nonprofits, especially those working with vulnerable populations.
How to Start Right Now
Getting started is easy. Just select a minimum level of verification when posting your opportunity (Level 1, Level 2, Level 3). Volunteers will then be prompted to become a Verified Volunteer when they sign up for your project. For more information on the process, what the levels mean, and how to view completed background checks, please watch the tutorial.
Questions?

Alex Kister Ryan
Program Development & Client Services Manager
Email Alex
303.282.1234 x305d>