What is Volunteer Management Training Series?
The Volunteer Management Training Series (VMTS) consists of six modules created by the Points of Light Institute, and is designed to give you a comprehensive understanding of the major components of a nonprofit Volunteer Management program.
The classes may be taken individually or as a series. Each session costs $50, and you can take the entire series for $225. To earn the Volunteer Management Certificate, you must complete the entire series.
This valuable program will enhance your knowledge whether you are a new or seasoned volunteer manager.
---
Questions? Please contact Kelly Streck at kstreck@metrovolunteers.org.
Sign up for Fall 2018 Volunteer Management Training Series!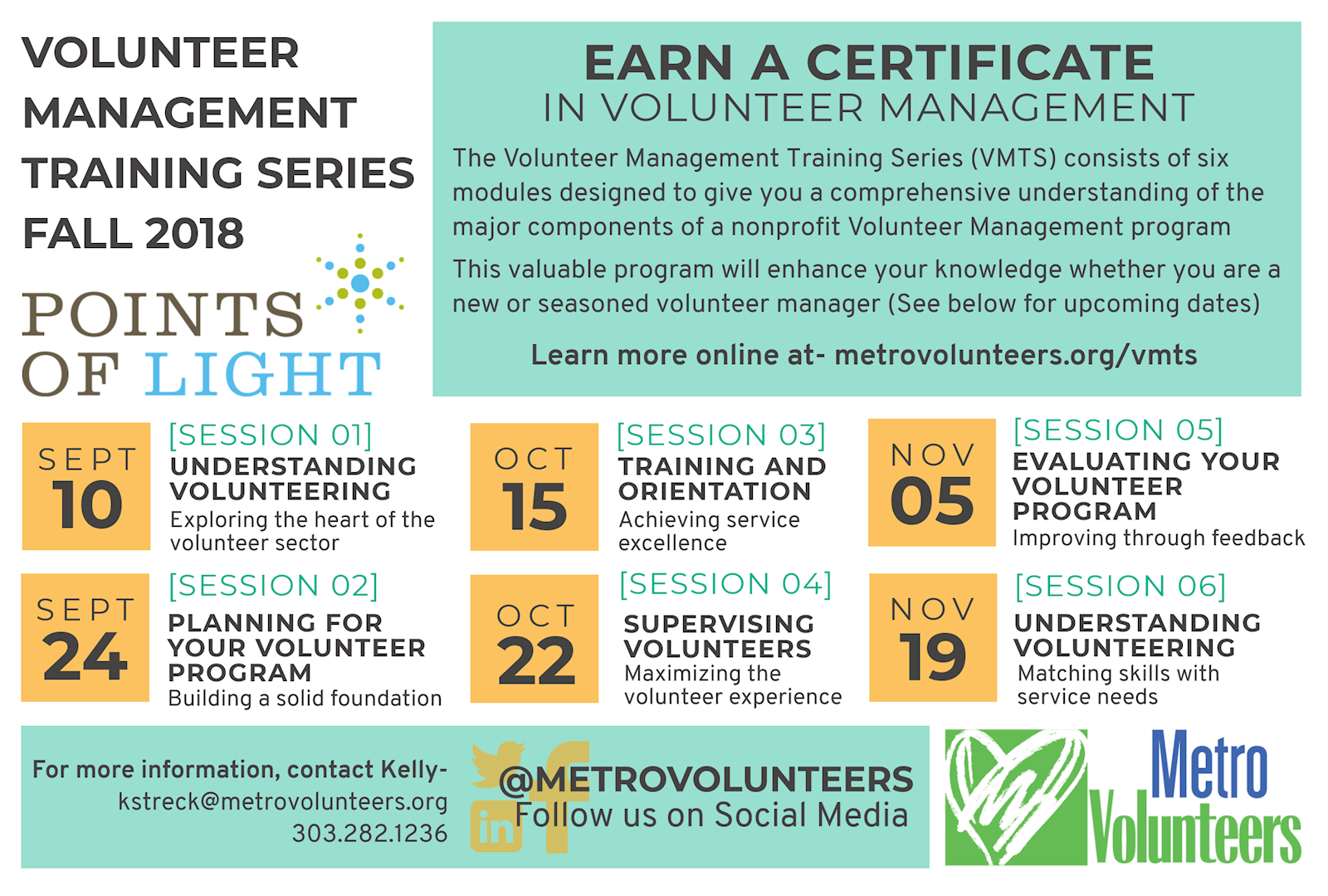 The cost for the entire series is $225. This includes lunch, coffee and light snacks provided. The cost for individual day registrations is $50 per day.
Fall 2018 Series Registration Here